Day Trips from Bari
Half-day Private Tour From Bari to Matera and Sassi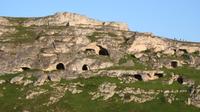 107,00 Euro
Duration: 4 hours
Experience Materas, whose configuration and contrasting landscapes won a UNESCO World Heritage Site title at 1993. Also visit Sassi, an ancient city whose origins are lost in prehistory, and is rightly considered to be one of the worlds oldest human dwellings, and geologically recalls the ancient Jerusalem and Cappadocia. Matera is also highly appreciated as a place to shoot movies, such as King David with Richard Gere, The Passion of the Christ directed by Mel Gibson and many others.
---
Shore Excursion from Bari: Alberobello Half-Day Private Tour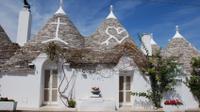 87,00 Euro
Duration: 4 hours
Discover the iconic houses of Puglia on this half-day excursion to Alberobello. Learn about the 15th-century buildings in the Aia Piccola district and visit the neo-classical Basilica Minore. Explore the magical Casa DAmore and soak up the atmosphere of the Trulli, part of the UNESCO World Heritage List.
---
Shore Excursion from Bari: Trani Sightseeing and Traditional Olive Oil Mill Tour with Local Specialities Tasting and Shopping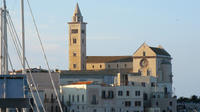 107,00 Euro
Duration: 4 hours
An amazing shore excursion from Bari to discover the city of Trani: breathe the atmosphere of this busy and bustling commercial town with deep origins in the maritime tradition. Indulge in a guided visit of an ancient olive oil mill, giving you the chance to discover the Apulia gold, before breathing the atmosphere of the ancient manor house where the mill was built.
---
Puglia Full-Day Tour: Bari, Trulli of Alberobello, Castel del Monte and Sassi of Matera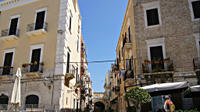 275,00 Euro
Duration: Flexible
Discover the Puglias highlights in this full-day tour. Visit the UNESCO sites of Bari, Alberobello, Matera and Castel del Monte. Drive through ancient roads, among olive trees and Roman ruins and taste local food and wine.
---